Leave A Review
Customer Testimonials
DealerRater Reviews
---
Yahoo Reviews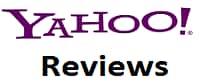 By ps5961,
I ordered stripes for my mustang from the Ford official website and had them sent to Reynolds for install. The stripes left a lot to be desired, but the guys at the body shop (Mike) and his associates went above and beyond in making my car look fantastic. He kept me updated daily on what was going on and made good on all promises. My car came back like new and looks great. A very professional outfit. They will always have my business.
By Rochelle K,
The guys at Reynolds Ford are Great!! From the GM to the kid who changes my oil in my Shelby! And Jimmy... you my friend are awesome! I have never been treated better at any other Ford dealership and I would definitely suggest to anyone (and have) that they need to shop there for a Ford!! Thanks again... I feel like the luckiest customer in the world!
---
Google Reviews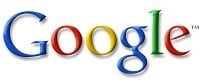 Posted by Clinton Lawson:
Guntner was my salesman and he was perfect. Everyone there was very friendly and did not push me like David Stanley! Haha! Reynold's is wonderful! I had some servicing and body work completed there twice and it was speedy and professional with great people. My next car will be from here but since then Vince has moved, but that will not stop me from coming back to a great place!
Posted by Andrew Summers:
Just went to look at some new pickups with no intention to buy at the time. I had done lots of research for moths prior and new what prices were good and bad. The salesman was very helpful and immediately offered a great deal on a new truck with no haggle or hassle. The rest of the team bent over backwards to help me get a loan as a recent grad. Drove away with a new truck a few days later. I had to come back a few days after having the truck to sign more papers and they washed it and filled it up from empty again.
Posted by Amy Payne:
Went car shopping completey on a whim and was nervous that I was going to be heckled and attacked because I am young and inexperienced at car shopping. Everyone that helped us and that I met was incredibly nice and had nothing but my best interest at heart. They are very thoughtful and helpful and I appreciate everything that they did to help me purchase my first car. I recommend everyone to go here and I will definitely go back for future vehicles.
Posted by a Google User:
Easy to work with, not pushy. Very nice and professional, overall positive experience.